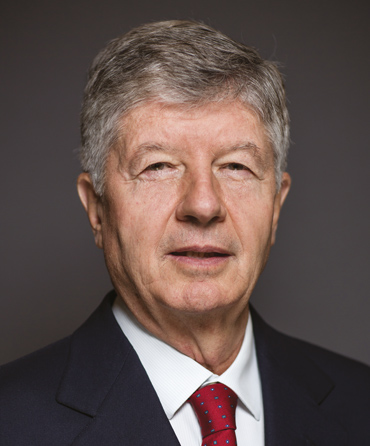 Dear reader, dear Generali shareholder,
Although 2018 was a challenging year for many economies, especially in Europe, Generali has once again achieved excellent results. The Group closed the year with improvements in premium income, technical and operating performance and net profit. These results made it possible to meet, and in some cases even exceed, the expectations of the 2016-2018 strategic plan, demonstrating the Group's excellent execution capacity and its tireless commitment to excellence.
Indeed, the Group optimised its geographical positioning by concentrating its presence within the most promising markets in which it has - or expects to have - a leadership position, while also generating considerably more proceeds from disposals than estimated. It streamlined its operating machine, generating synergies and boosting productivity, resulting in a faster than expected reduction in operating costs in mature markets. It improved its technical capacities, consolidating performance leadership with respect to its competitors, and rebalanced the portfolio towards capital-light products within a low interest rate environment. It also started to implement its asset management strategy. By so doing, Generali strengthened its profitability and resilience in the face of market fluctuations and was able to improve customer loyalty and the degree of preference for the brand.
In line with the Group's culture of sustainability and long-term outlooks, and with the mutualistic approach at the basis of the insurance business, Generali published its Annual Integrated Report for the sixth consecutive year. Aside from the usual financial information, the Report provides a nonfinancial disclosure on social, environmental and governance matters, the importance of which is also reflected in the Group's purpose: enable people to shape a safer future by caring for their lives and dreams.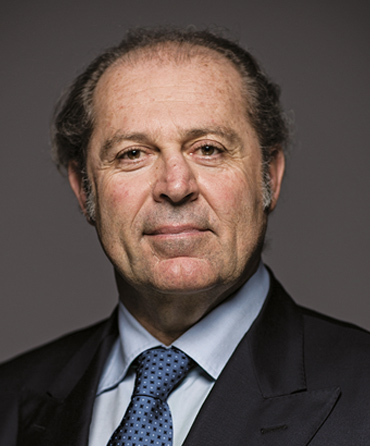 The turnaround plan was accordingly supported by measures intended to improve governance and promote social responsibility. For example, we afforded greater autonomy to employees and simplified processes and lines of reporting. The Human Safety Net, the awareness-raising and concrete aid programme designed for the communities in which the Group carries on business at global level, was extended to 18 countries. The climate change strategy was also launched, to reduce direct and indirect impacts on the environment, including through investments in 'green' projects and disinvestments in the coal sector, promoting a shift towards more sustainable practices on the part of stakeholders.
At 31 December 2018, Generali reached and surpassed its financial targets of more than € 7 billion in cumulative net operating cash in the 2015-2018 period and an average operating return on equity of more than 13%. The proposed 2019 dividend per share will enable Generali to reach and exceed the target of more than € 5 billion in cumulative dividends in the 2015-2018 period.
On 21 November 2018, Generali presented Generali 2021, the new 2019-2021 strategic plan which aims to exploit the Group's strengths to accelerate its growth. Generali aspires to become a partner for life for its customers, offering innovative and customized solutions relying on its unequalled distribution network. Generali strives to be a leader in the European insurance market for private individuals, professionals and SMEs, while also developing a global and focused asset management platform and taking advantage of opportunities in high-potential markets. Lastly, Generali 2021 is aligned with the Charter of Sustainability Commitments approved by the Board of Directors in 2017.
We are certain that Generali will reach its goals for 2021. Our confidence lies in the Group's current position of strength demonstrated, inter alia, by its leadership position in Europe, its undeniable path of success and the clarity and robustness of the actions set forth in its new plan. Even more importantly, our confidence is based on the talented team consisting of roughly 70,000 employees and more than 150,000 agents and distributors present all over the world, who with their energy, commitment, skill and proud sense of belonging contribute to making the difference. Our sincerest gratitude goes out to them and their families.
Gabriele Galateri di Genola Philippe Donnet